This job listing has expired and may no longer be relevant!
Full-Time

Level II Insurance Agent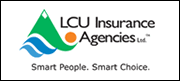 Job Description
An opportunity for a full-time Level 2 Insurance Agent is available in our Insurance Services division.  The Level 2 Insurance Agent provides insurance advisory and sales services to agency clients related to the purchase of insurance products and services, and delivers ICBC Autoplan and driver licensing services.  Responsibilities include:  interviewing clients to identify needs and advise on insurance products and services best suited to meet those needs; underwriting a variety of insurance policies offered by LCU Insurance Agencies Ltd. including all personal and commercial lines; referring of  clients to the Credit Union's financial services division for related product and service support; building client relationships through service excellence and product knowledge; maintaining renewal files and follow-up with clients regarding plan renewal and review of insurance coverage; set up of payment plans; collection of premiums and maintenance of related records; and the performance of various administrative duties.
To meet the requirements of the position, you will have a high school diploma supplemented by basic business-related courses or experience, and completion of CAIB I, II & III and industry related courses to maintain a Level 2 license.  A minimum of 4 to 5 years of insurance industry experience and considerable knowledge of insurance and motor vehicle licensing procedures, regulations and documentation is preferred.  The ability to perform basic office/clerical activities including the use of Microsoft Word, Excel and Outlook is a must. This position will be required to process offsite transactions in a timely and professional manner.
Your personal attributes include a professional and upbeat attitude, attention to detail, and the ability to deal effectively with client problems or complaints.  You are able to develop positive working relationships with others and are dedicated to providing and demonstrating exceptional service to all.
How to Apply
This permanent full-time position will be available immediately and will remain open until filled.  If you are interested in this opportunity, please submit a covering letter outlining your qualifications and experience to
careers@ldcu.ca
.
Apply for this Job